MUHAMMADIYAH ASSOCIATION (HQ)
Finance Officer
Duties:
Handle Full Sets Accounts
Prepare monthly report for management
Participate in financial audits
Review and implement financial policies
Requirements / Qualifications:
Diploma in Accounting
Good knowledge of financial and accounting procedures
Knowledge of financial regulations
Meticulous and Proficient in Microsoft
Excellent analytical and numerical skills
Good team player/communication skills
Quickbook knowledge and Access will be advantage
Able to start immediately
Corporate Communications Officer
Duties:
• Use language, photos, videos and graphics to create engaging contents.
• Develop communication collaterals according to organisation's brand guidelines.
• Photographer/Videographer duties.
• Track and measure effectiveness of content marketing efforts.
Requirements/ Qualifications:
• Excellent oral and writing skills (Malay and English).
• Good design and creative skills. Possess a good design portfolio.
• Familiar with Adobe Creative Cloud (Illustrator, Premiere etc).
• At least 1 year of relevant working experience.
• Experience in charity/fundraising will be an advantage.
• Able to start immediately.

Please send your portfolio and detailed resume to [email protected]
MUHAMMADIYAH WELFARE HOME (MWH)
Welfare Officer (6 months contract)
Duties:
To supervise residents on their daily routine as per Standard Operating Procedure.
To ensure safety, welfare and confidentiality of the residents is being safeguarded at all times.
To supervise and ensure smooth execution of residents' daily routine and programme.
To ensure proper housekeeping at all times.
To perform secondary duty as and when required.
Residents – boys between the age of 11 to 19 years old
Requirements / Qualifications:
Minimum GCE N level or equivalent qualification/ relevant experience.
Physically fit.
Preferably male.
Able to work on shifts
MUHAMMADIYAH HEALTH & DAY CARE CENTRE (MHCC)
Enrolled Nurse
Responsibilities:
Assist in client's ambulation and mobility needs
Appropriate nursing care to the clients such as general maintenancecare of foot and nail care, Naso Gastric tube changing and feeding,

prophylactive skin care, assisting in feeding and elimination

Prompt recognition of any untoward change in a client's condition tofacilitate appropriate intervention
Maintaining of client's health records
Ensuring proper documentation of client vital signs
Assisting doctors during patient consultation
Requirements / Qualifications:
NITEC in Nursing
Experience in ILTC sector is an advantage
MUHAMMADIYAH ISLAMIC COLLEGE (MIC)
No available positions at this time.
MUHAMMADIYAH KINDERGARTEN
No available positions at this time.
Full-time Kindergarten Teacher
Duties:
To teach and educate creatively to pre-school children age 2+ to 6 years' old
To plan daily lesson and activities a week before class
To prepare materials and activity sheets needed before starting of class
To come out with activity sheets assisted by Principal
To set up learning corners based on theme
To plan, prepare and give accurate records or checklists on children
Able to work effectively with other team members and parents
To call and communicate with parents regarding child if needed
Create and maintain a positive learning environment
To take care of children's toileting when needed
To take over classes or duties assigned by Principal when any staff is absent
Requirements/ Qualifications:
Diploma in Early Childhood
Willing to work on some weekends
Please submit your detailed resume to [email protected]  for any enquiries.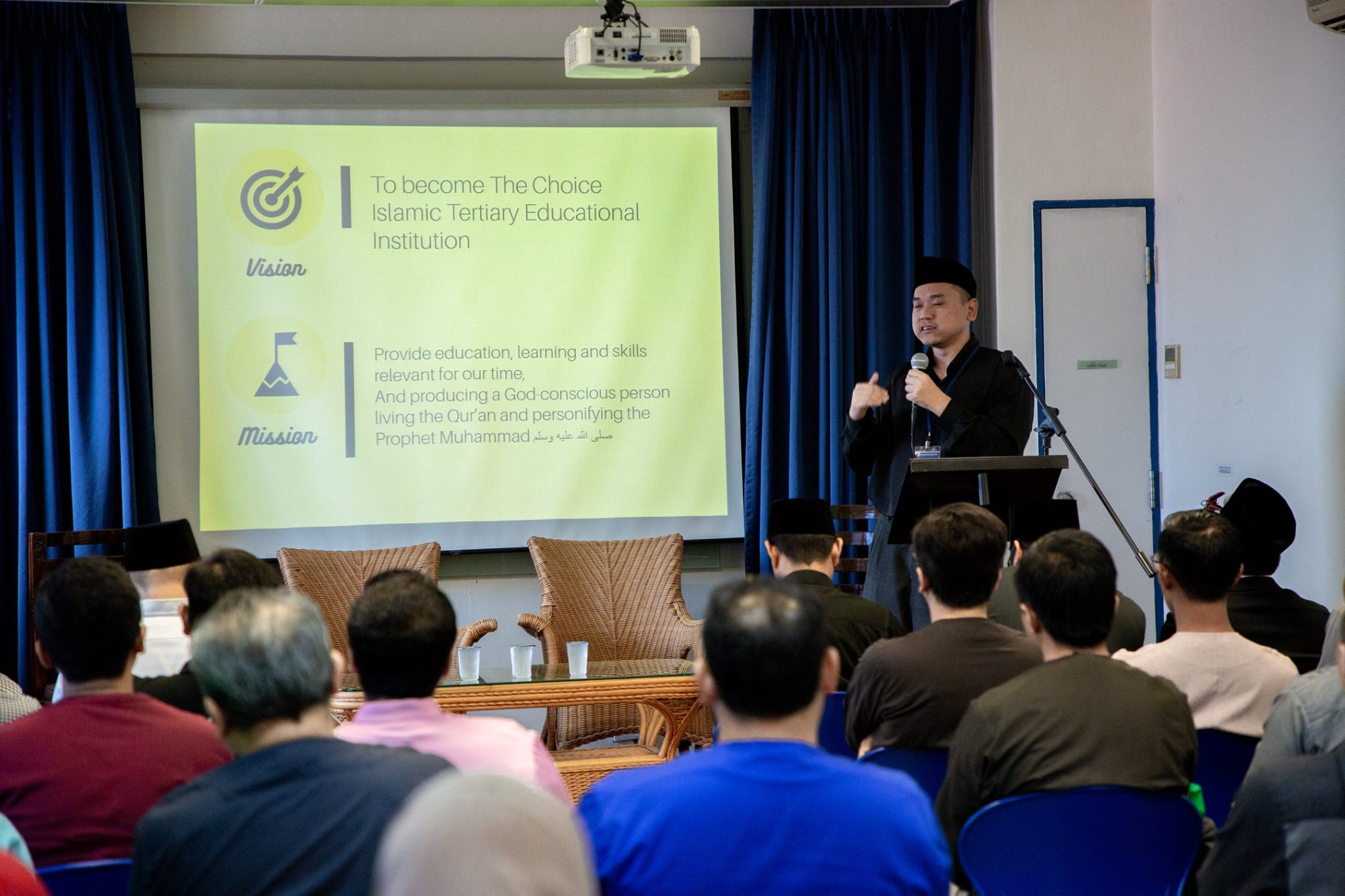 "The best among you are those who bring greatest benefits to many others."
– Hadith Nabawi, narrated by At-Tabrani
Benefiting the community together
Follow Our Socials
You can find us on these platforms too!
DAKWAH

Asatizah Development
Free religious classes and programmes
Promoting positive moral values
Inter-faith dialogues
Combating extremism
Addressing societal issues
EDUCATION
Muhammadiyah Kindergarten
KABA Weekend Madrasah
Madrasah Al-Arabiah Al-Islamiah
Muhammadiyah Islamic College
Biasiswa Muhammadiyah (Scholarship)
WELFARE
Assistance to low-income families
Assistance to underprivilleged students
Jenazah Management Services
Projek Sinar Ihsan – Fostering Agency
Muhammadiyah Welfare Home (MWH)
Muhammadiyah Health & Day Care Centre (MHCC)
Muhammadiyah Senior Activity Centre – SAC (Yishun)
Advance Care Planning (ACP)